Understanding Insomnia in Men
Many men develop a profound appreciation for sleep during andropause. That's because sleep can be in short supply when hormones are out of balance. Difficulty falling asleep, waking up frequently, tossing and turning, and waking up too early become par for the course.
Causes of Insomnia
Sleep Apnea
Sleep apnea is related to low testosterone. Men who have sleep apnea wake up a little every time their breathing is interrupted, which means never getting into a deep sleep.
Night Sweats
Some men will have trouble sleeping simply because they run hot at night, sometimes to the point of waking up sweaty and chilled. Night sweats are also caused by low testosterone.
Mood
Anxiety and depression are notorious for causing insomnia. Deficiencies in testosterone and thyroid can cause both of these, therefore impacting sleep.
Serotonin
Serotonin is a neurotransmitter responsible for regulating sleep, but men need testosterone to make it. So deficiencies in testosterone will result in low serotonin, and low serotonin will result in a sleep cycle that's out of whack.
Melatonin
Melatonin is the hormone responsible for regulating your body's biological clock. Without healthy levels of melatonin, it can be difficult to fall into a deep sleep. Most men are melatonin deficient in modern day society due to artificial light exposure that disrupts the circadian rhythm.
Growth Hormone
This hormone has a circular relationship with sleep. Growth hormone production surges while you're asleep. If sleep is disrupted, growth hormone production will also be disrupted. Meanwhile, a reduction in growth hormone levels will in and of itself disrupt sleep.
Adrenal Fatigue
When a man is under stress for a prolonged period of time, his adrenal glands will produce excess cortisol. Eventually, the adrenal glands can become worn out, and will no longer produce the small amounts of cortisol needed to get through the day. This is a condition known as adrenal fatigue, and insomnia is just one of its many negative consequences.
Treatment For Insomnia in Men
Hormones and sleep are inextricably linked. Hormones must be balanced, or sleep will suffer. Our doctors can restore your hormones to optimal levels with testosterone replacement therapy, and offer other creative solutions for more restful nights. You'll sleep better. You'll feel better. You'll age better.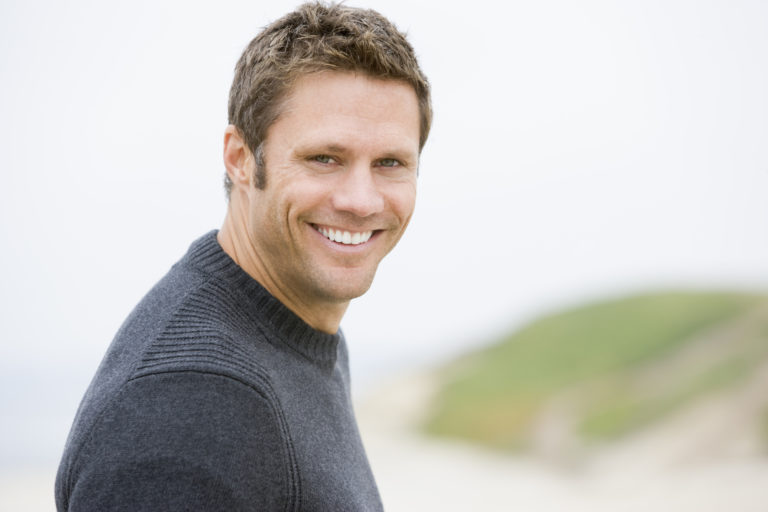 You deserve to know why it feels like you've lost your edge. Book a FREE consult to discuss your symptoms and possible treatments that are tailored to you.