Spartan Medical Associates Hormone Replacement Specialists Serving Charlotte North Carolina, Lake Norman And Metro Area.
Spartan Medical Associates specializes in physician managed Bioidentical Hormone Replacement Therapy for men and women to treat menopause/perimenopause, low testosterone in men/women, suboptimal thyroid hormone, PCOS, weight loss and hormone therapy for traumatic brain injury. Our focus is to effectively treat symptoms of aging and improve quality of life for patients through our highly individualized approaches to BHRT and evidence based protocols.
Advance your health and feel fabulous through sound medicine with concierge style.
Dr. Miller and Dr. Driver are seasoned physicians with over 40 years in acute care medicine, practicing at the highest level with unparalleled experience. Frustrated with conventional medicine's old school thinking they have adopted progressive treatment regimens, but always with a focus on evidence-based therapies. It was a natural progression for them to focus on longevity and long term health.
What Makes Us Different
Spartan Medical Associates offers tailored, individualized hormone therapy for men and women. Unlike brand franchised clinics that use a cookie-cutter approach staffed with PAs or NPs, our physicians focus on your overall health, utilizing advanced clinical judgment and extensive blood testing. Some clinics require weekly or monthly visits which can be cumbersome and increase costs. We have implemented physician-directed home self-administration protocols and transparent, standardized pricing. This frees you up to live your life with your new-found energy. Free office visits are available anytime you'd like but frequent visits are not required. Schedule an appointment or a phone call with one of our physicians to learn more.
Men may experience a loss of energy, focus, strength, and libido as they age.
There may be a solution.
As we age, it may become more difficult to lose weight and keep it off.

There may be a solution.
Female Hormone Replacement
Women may experience hot flashes, fatigue, weight gain, and loss of libido as they age. 
There may be a solution. 
Testosterone Replacement Specialists
You've lost your MOJO in the bedroom, at work, or in the gym.
Perimenopause, Menopause, Thyroid Specialists
Weight Gain, Tired, Fatigue, Hot Flashes, Sweats, Mood Changes, Insomnia, Low Libido.
get your initial consult FREE
Professional and Experienced Hormone Replacement Doctors
You've come to the right place
We take pride in doing what works.  We seek to continually expand our knowledge base and challenge our beliefs so that we can offer the safest, most effective, and scientifically proven treatments. Most importantly we will treat our patients with the honesty, compassion, and kindness we would treat our friends and family with. 

We look forwarded to helping you "build a better you!"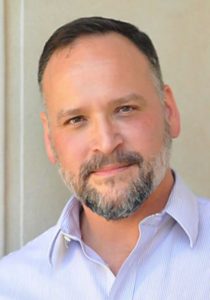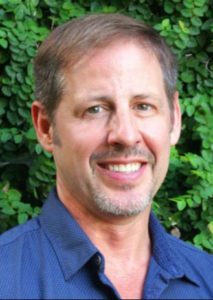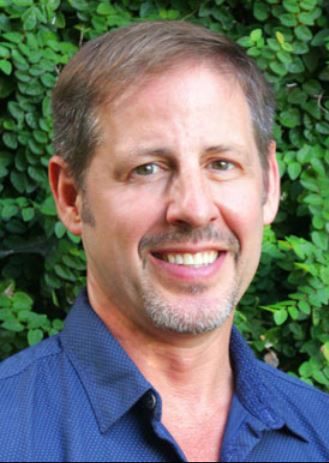 Live the Life You Deserve
Often times life catches up to us and before we know it fatigue and lack of energy become the new normal. If you feel like you've lost a step over the past few years, contact us to set up a free consultation and explore what options are available.
Many people don't realize the significant impact their hormones have on their health and the aging process. Everyone experiences a decline in hormone production as they age. Bioidentical Hormone Replacement Therapy (BHRT) is a safe and common practice where the patient takes hormones to supplement a loss in production or optimize their current levels. The focus is on alleviating symptoms to build a better you!
Spartan Medical Associates' BHRT programs are designed to balance and restore your hormone levels so that you are operating at an optimal level. We specialize & develop individualized treatment programs for symptom control of hormonal imbalance, as well as several disease processes, including thyroid disease and PCOS.  Hormone imbalance  has also shown to increase your risk for hypertension, diabetes, dementia, osteoporosis, heart disease, and high cholesterol.
Low testosterone, also known as andropause or low T, brings with it a number of unpleasant symptoms and health risks. At Spartan Medical Associates we specialize in bioidentical hormone replacement therapy. We are committed to treating men with Low T and helping them improve their quality of life. We look beyond just your testosterone and aim to help you optimize all of your hormones. We have years of experience treating both men and women in the Charlotte, Huntersville, Cornelius, Davidson, and Lake Norman, North Carolina area.​
We are hormone specialists and medical clinic serving the Charlotte community. We provide hormone therapy, low T, low testosterone and low libido treatment in Lake Norman, Huntersville, Davidson and Cornelius area.
North Carolina – Charlotte Metro area and Lake Norman
Huntersville NC, Cornelius NC, Davidson NC, Charlotte NC, Mount Mourne NC, Paw Creek NC, Denver NC, Mount Holly NC, Mooresville NC, Newell NC, Stanley NC, Harrisburg NC, Concord NC, Alexis NC, Terrell NC, Kannapolis NC, Sherrills Ford NC, Iron Station NC, Belmont NC, Mc Adenville NC, Lowell NC, Cramerton NC, Landis NC, Dallas NC, China Grove NC, High Shoals NC, Gastonia NC, Troutman NC, Mount Ulla NC, Maiden NC, Midland NC, Catawba NC, Salisbury NC
Columbia, SC
Knoxville, TN
Washington DC
Atlanta, GA
Pittsburg, PA
Baltimore, MD
Dallas, TX