Estrogen in Men: Too Little or Too Much?
Men need a little estrogen to be healthy. It is good for your heart, your brain, and your bones. But many men have too much, and that can result in symptoms like fatigue, low sex drive, and increased visceral fat. It can also increase prostate cancer risk. But having too much estrogen isn't inevitable. Symptoms can be alleviated, and prostate cancer risk can be reduced.
The Facts about Estrogen in Men
Small amounts of estrogen improve cardiovascular health, enhance brain function, and prevent osteoporosis.
Elevated estrogen counteracts the positive effects of testosterone, and can cause fatigue, weight gain, low sex drive, erectile dysfunction, and mood swings. Estrogen that is substantially high can cause sore nipples and gynecomastia.
Many healthcare practitioners still believe that testosterone causes prostate cancer. This is not true. Healthy testosterone levels may actually support prostate health.
If not managed, estrogen can increase as men age, particularly if they are carrying excess weight in the abdomen.
Conversion of Testosterone to Estrogen
Elevated estrogen usually occurs as testosterone declines, because as testosterone declines, most men will accumulate fat. Fat contains an enzyme called aromatase, and aromatase converts testosterone to estrogen. High levels of estrogen in men not on hormone replacement therapy is associated with increased health risks.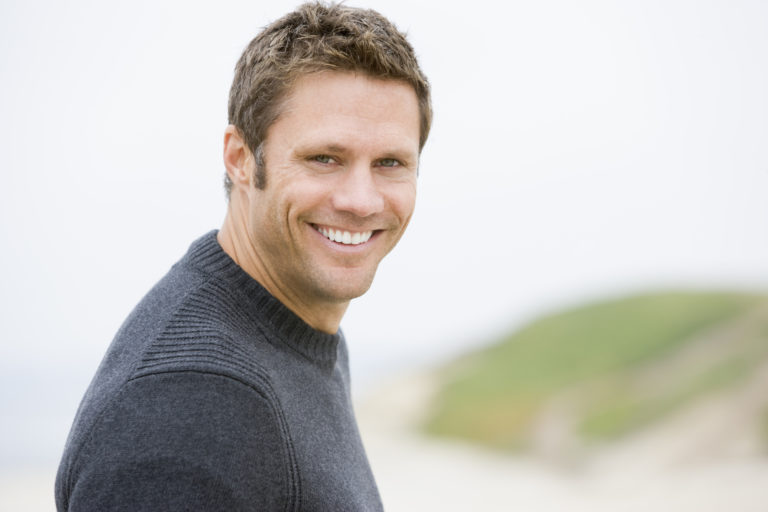 You deserve to know why it feels like you've lost your edge. Book a FREE consult to discuss your symptoms and possible treatments that are tailored to you.