Understanding Male Depression
Depression and Testosterone in Men
There's a reason you're feeling down and unmotivated. The male brain is meant to contain high concentrations of testosterone. Meanwhile, testosterone directly impacts serotonin. So if your testosterone levels are low, your serotonin levels will be low, too.
Why is this important? Low serotonin equals depression.
Depression Facts
Mild to moderate depression goes hand-in-hand with low testosterone.
Imbalances in other male hormones, like estrogen and thyroid, can aggravate depression in men.
Depression means losing your zest for living. That seize-the-day feeling you had when the alarm went off changes to, "Oh hell, it's morning again."
Doctors often misdiagnose depression in men and prescribe antidepressants rather than balancing hormones.
Depression associated with hormone imbalance typically lifts 1 to 2 weeks after hormones are restored to healthy levels.
Solutions vs. Band-Aids
Depression and testosterone are intimately related. Unfortunately, when men tell their family doctor that they're feeling down, they are often prescribed an antidepressant. The result can be diminished sex drive, compromised sexual function, and an increase in mood swings.
What too many doctors don't understand is that male depression is often the result of low testosterone, and that by prescribing antidepressants, they're putting a band-aid on the problem. An ineffective band-aid at that.
Restoring testosterone and balancing other hormones eliminates depression in most andropausal men.
Treatment for Depression in Men
Many of our clients tell us their number one reason for seeking treatment was, "I wanted to feel like myself again." We can help with that. Our doctors can develop a treatment plan that will get you back on track. So you can feel like yourself again.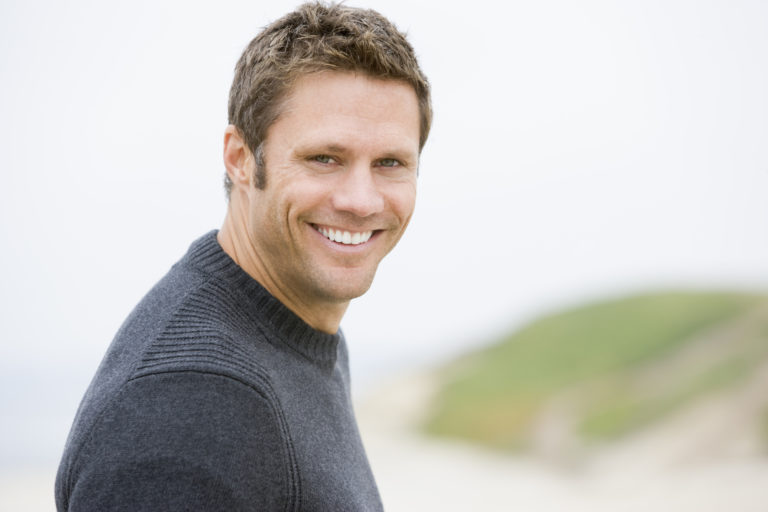 You deserve to know why it feels like you've lost your edge. Book a FREE consult to discuss your symptoms and possible treatments that are tailored to you.