Understanding Female Hair Loss
Hair Loss And Hormones In Women
There are numerous reasons why a woman might lose her hair, but two of those reasons are related to testosterone and thyroid.
Facts
Few meaningful studies have been done on what causes hair loss in women.
Most studies that have been done have focused on testosterone sensitivity being the primary cause of hair loss, with men as test subjects.
As a consequence, treatment for hair loss in women has focused on testosterone sensitivity as being the primary cause.
However, hair loss in women typically begins when testosterone levels are diminishing.
Causes of Hair Loss
Low Thyroid
We believe the focus on hair loss treatment for women should be on low thyroid, rather than testosterone sensitivity, for the following reasons:
Low thyroid is known to cause hair loss.
Women often begin to experience low thyroid in their mid-40s.
Many women begin to lose their hair in their mid-40s.
We don't believe this is a coincidence.
Testosterone and DHT
But hair loss due to testosterone sensitivity is an issue for some women.
Some of the testosterone in men's and women's bodies converts to a stronger form of testosterone called DHT. DHT is important because it fuels sex drive. But DHT can also be responsible for hair loss if a woman has DHT sensitive hair follicles. Whether or not a woman has DHT sensitive hair is a matter of heredity.
Hair loss literature is replete with discussions on DHT-related hair loss. But few if any of these discussions are supported by well structured clinical studies.
It's our belief that DHT has far less to do with hair loss than other causes, most notably low thyroid (as discussed above). This is because:
Women have only a small amount of testosterone (compared to men), and therefore a small amount of DHT.
If testosterone is the culprit, women should lose their hair during their 20s and 30s, when testosterone levels are highest. Instead, hair loss in women most often begins in the mid-40s, when testosterone in women is on the decline. Linking age-related hair loss in women to testosterone sensitivity doesn't make a lot of sense.
Women are very sensitive to changes in their thyroid levels, which often begin to occur around the mid-40s. Low thyroid is known to cause hair loss.
Nevertheless, many healthcare practitioners will jump to the conclusion that the cause of a woman's hair loss is testosterone/DHT-related, without eliminating low thyroid as a possibility. So treatment is geared toward reducing DHT, which in turn reduces sex drive. By the way, this approach also does little to prevent hair loss.
Nutrient Deficiencies
Deficiencies in Vitamin D and some B Vitamins can also contribute to hair loss.
Treatment For Hair Loss in Women
Our approach to hair loss is simple:
Our doctors replace thyroid hormone to healthy levels if deficient.
If a woman is losing her hair as a consequence of DHT sensitive hair follicles, we don't believe she has to sacrifice her sex drive to save her hair. Instead, we can treat DHT sensitivity topically at the hair follicle.
We make sure nutrient deficiencies are addressed. In addition to oral supplements, this may include injectable nutrients like biotin, vitamin B5, and vitamin D.
Few things are more upsetting to a woman than losing her hair. We believe the emotional toll that hair loss causes should be taken very seriously. Let's discuss your options.
Take the Next Steps Toward Balance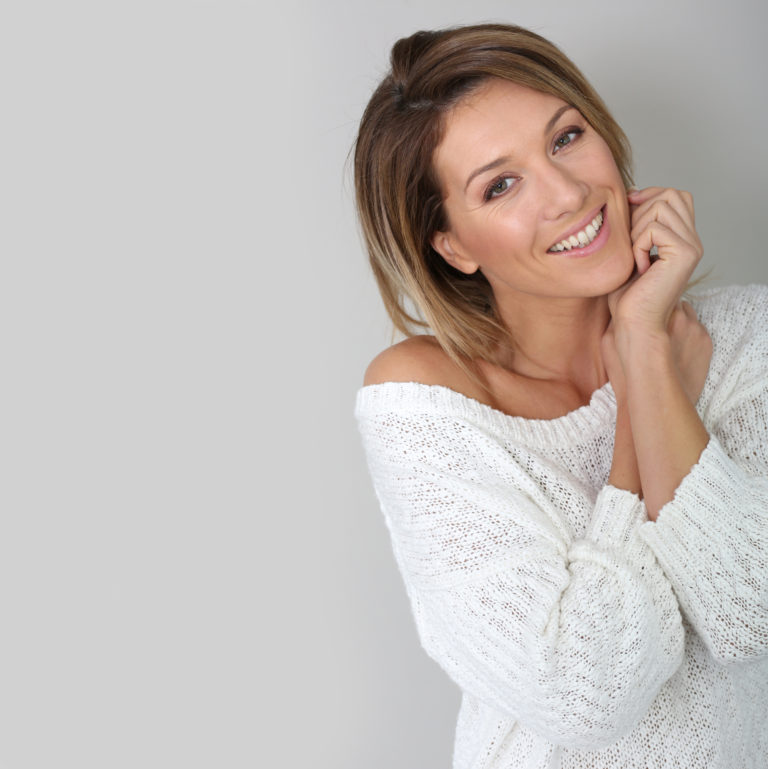 Women's Hormone Treatment
You deserve to know why you feel like your body has changed. Book a FREE consult to discuss your symptoms and possible treatments that are tailored to you.