Understanding Female Osteoporosis
The Relationship Of
Osteoporosis And Hormones  In Women
Osteoporosis is a condition closely associated with menopause that causes bones to lose their density. The result is bones that are fragile, and susceptible to fractures. At a minimum these fractures are painful; at worst they can be debilitating, and sometimes even fatal.
The Silent Symptom
Short of experiencing a fracture, osteoporosis has no symptoms of its own. The "silent" nature of osteoporosis is why screening has become routine in menopausal women—it's the only way to know if someone is developing osteoporosis before damage has been done.
What are the chances that osteoporosis will be a problem for you? Here are some statistics:
50% of women in our country will be affected by osteoporosis. Most of these women will face osteoporosis as a consequence of hormone deficiency associated with menopause.
Without treatment, most menopausal women will lose 2-7% of their bone mass each year.
Approximately one in three of women over 50 will experience fractures as a consequence of osteoporosis.
These are statistics no woman can afford to ignore.
Causes of Osteoporosis in Women
Osteoporosis that begins at the onset of menopause is most often caused by rapidly diminishing levels of estrogen.
Healthy bones contain cells that break bone tissue down so it can be reabsorbed (osteoclasts). They also contain cells that build new bone tissue (osteoblasts). It's the balance between these two kinds of cells that enables your bones to continually regenerate themselves in a healthy manner.
Estrogen keeps osteoclasts in check, while at the same time encouraging osteoblasts to make new bone. Without estrogen to police the activity of osteoclasts, they can get out of control, breaking bone tissue down at an unhealthy rate. Meanwhile, your bones also need estrogen to help them absorb the calcium osteoblasts need to make new bone.
While estrogen plays the biggest part in bone health from a hormonal standpoint, progesterone, testosterone, and DHEA are protective of bones, as well.
Prevention and Treatment
Replacing estrogen is the best way to prevent and treat osteoporosis. But we take a 4-pronged attack:
Our providers replace estrogen, progesterone, testosterone, and DHEA to healthy levels.
We encourage you to make sure you're getting enough weight-bearing exercise.
Our providers make recommendations regarding supplements like calcium, magnesium, and vitamin D.
If necessary, our providers provide treatment for excess cortisol production caused by stress, as too much cortisol reduces new bone formation.
Osteoporosis isn't inevitable. With hormone replacement therapy, an active lifestyle, and proper nutrition, your bones can stay strong and healthy for life. If you've already been diagnosed with osteoporosis or osteopenia, don't despair. We have successfully improved bone density in many of our clients. We can do the same for you.
Take the Next Steps Toward Balance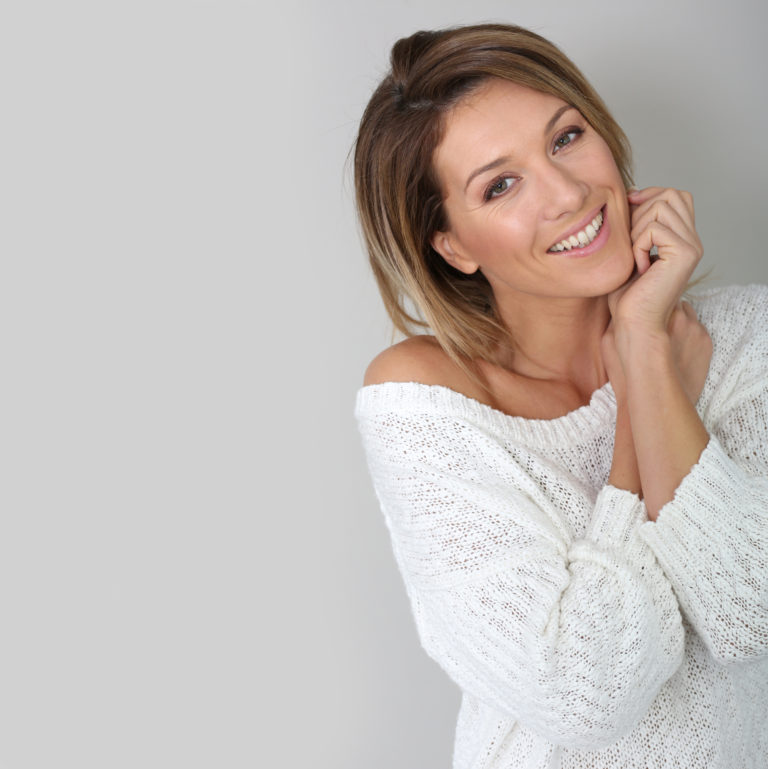 Women's Hormone Treatment
You deserve to know why you feel like your body has changed. Book a FREE consult to discuss your symptoms and possible treatments that are tailored to you.