Understanding Female Skin Changes
Skin Changes In Women and Hormones
Dry. Itchy. Crepey. These are words we routinely hear when new clients describe their skin.
Hormone deficiency can make your skin dry—really dry. Some women literally itch all over. On top of that, dry skin leads to wrinkles.
That's not all. If left untreated, menopausal skin will eventually thin, lose elasticity, and sag.
Causes of Changing Skin in Women
Healthy skin contains plenty of natural oil to keep it moisturized, and ample collagen to keep it firm. But your skin can't produce either of these without estrogen, progesterone, testosterone, and healthy levels of thyroid.
During menopause and perimenopause, women experience a drop in these hormones, and therefore a drop in oil and collagen production.
Treatment For Skin Changes in Women
No one wants to itch all the time. And no woman relishes the idea of looking older than she'd care to. The former is a matter of physical comfort. The latter can actually affect how a woman feels about herself.
We can do something about both. We have solutions that work from the inside, like hormone replacement therapy, injectable nutrients, and skin-nourishing supplements. We also have solutions that work from the outside, like our Anti-Aging Estrogen Face Cream, and a unique selection of cosmeceuticals. You can age better, and we can show you how.
Take the Next Steps Toward Balance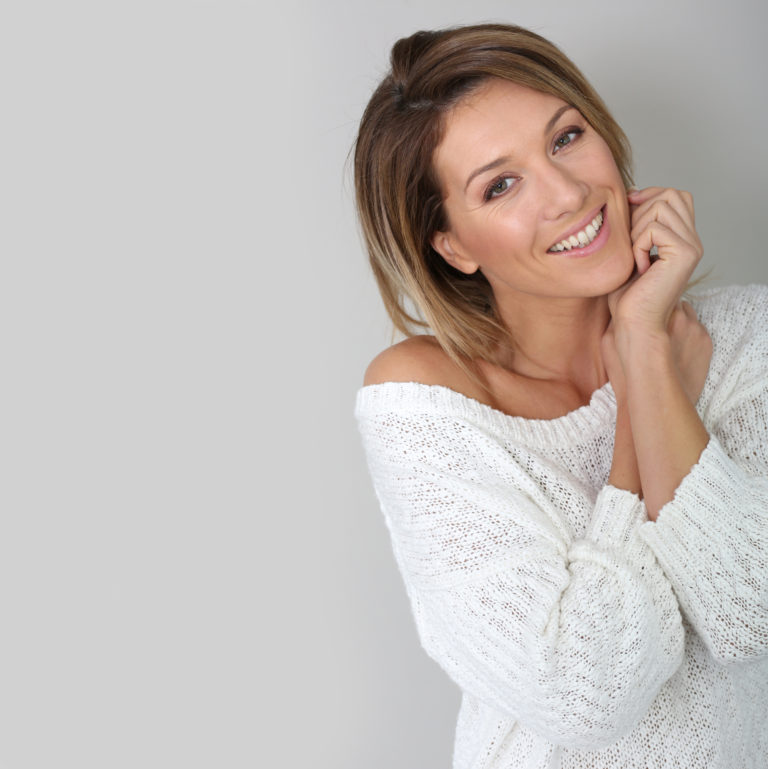 Women's Hormone Treatment
You deserve to know why you feel like your body has changed. Book a FREE consult to discuss your symptoms and possible treatments that are tailored to you.