Understanding Progesterone in Women
While the focus in women's hormones is often on estrogen, it's important to remember that estrogen is at its best and safest when combined with progesterone. Progesterone is like the police when it comes to estrogen. It allows estrogen to do its good work in terms of healthy cell growth but keeps that growth from going unchecked.
The Facts about Progesterone in Women
Estrogen should never be taken without bioidentical progesterone. Progesterone keeps estrogen safe and blocks it from promoting excessive cell growth.
Bioidentical progesterone has not been associated with breast cancer. Studies have shown that bioidentical progesterone actually decreases breast cancer risk.
Progesterone promotes ER beta receptors. ER beta receptors block excessive cell growth and are found in abundance within healthy breast tissue.
Synthetic progesterone (also known as progestin) is dangerous and significantly increases breast cancer risk. Healthcare practitioners often use the words "progesterone" and "progestin" interchangeably. They are not the same, and it's in every woman's best interest to understand the difference.
Bioidentical progesterone has the same chemical structure as the progesterone a woman produces naturally in her body. Progestin, on the other hand, is not. While progestin's chemical structure may be very close to that of natural progesterone, it is not precisely the same. This small difference in molecular structure negatively impacts how progestin works in a woman's body and can result in cancer and coronary disease.
When a woman has estrogen in her system without sufficient progesterone to balance it, she becomes "estrogen dominant". Estrogen dominance causes unpleasant symptoms like hot flashes, fatigue, and insomnia. Perimenopausal women are frequently estrogen dominant, and progesterone is what they need to alleviate their symptoms.
Benefits of Progesterone
Bioidentical progesterone is a very important hormone. Following are just a few of its many positive benefits:
Protects against estrogen dominance.
Protect the breasts, uterus, and ovaries from cancer.
Protects your brain from decline.
Reduces anxiety.
Acts as an antidepressant.
Alleviates insomnia.
Acts as an anti-inflammatory.
Prevents water retention.
Improves the breakdown of fat into energy by raising thyroid hormone levels.
Cuts cravings for carbohydrates.
Reduces breast tenderness.
Combats osteoporosis by contributing to the creation of new bone.
Increases HDL levels (the good cholesterol).
Bioidentical progesterone is a vital part in optimizing your overall health.
Take the Next Steps Toward Balance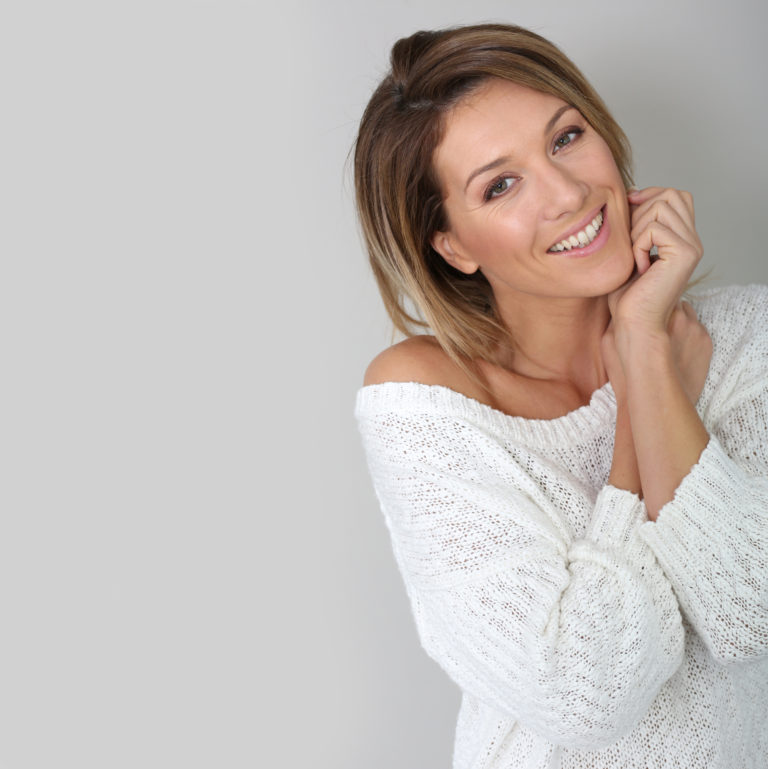 Women's Hormone Treatment
You deserve to know why you feel like your body has changed. Book a FREE consult to discuss your symptoms and possible treatments that are tailored to you.