Perimenopause – Signs, Symptoms, And Treatment
Throughout their lives, women in Charlotte and all over the world go through a number of significant changes impacting everything from their hormones to metabolism and fertility. Perimenopause is one of those stages, meaning "around menopause", and referring to the period during which a woman's body begins its natural progression towards menopause and the end of a woman's fertility.
During this time the ovaries begin to slowly reduce the amount of estrogen released, with the drop in estrogen becoming significantly lower during the final one to two years of perimenopause before the onset of full menopause.
Although the exact age when the onset of perimenopause begins varies greatly, generally this life change begins sometime in a woman's 40s.
However, it is not altogether uncommon for women in their mid to late 30s to begin experiencing the onset. This transitional stage usually lasts around four years, however, it is not uncommon for it to last from between a few short months to up to ten agonizing years.
There is no need to suffer alone. Let the experts at Spartan Medical Associates help balance your system so you feel like yourself again. Call us today at (704) 469-5613.
​
Signs And Symptoms Of Perimenopause
Signs and symptoms associated with perimenopause are mostly associated with physiological and metabolic changes brought about due to fluctuating and decreasing progesterone and estrogen levels. Also in our 40s testosterone levels have markedly diminished contributing to weight gain, loss of muscle mass, joint pain, low libido and in general feeling old.  Thyroid dysfunction is also very common in women in their 40s particularly after childbirth and may need attention.
During perimenopause many women experience symptoms that come and go, becoming increasingly worse or improving in waves. This is because during perimenopause hormone levels tend to fluctuate, rising and falling erratically. 
Signs and symptoms usually persist throughout this transitional time and can last up to 8-10 years sometimes starting in our early 40s.  Eventually, this leads to menopause where symptoms can last several more years after which they generally subside however we are left with estrogen deficiency and the numerous related health issues.  Symptoms also vary greatly in severity and frequency, with some women going through this phase largely symptom-free, while others experience a high degree of discomfort.
From a medical perspective, after 12 months without a period you are considered to have entered actual menopause. 
Most Women in Perimenopause Experience at Least Some of the Following Symptoms:
​
Hot flashes: the hallmark symptom of early-onset menopause. Caused by hormonal imbalances, hot flashes can be both uncomfortable as well as embarrassing.
Tenderness or hypersensitivity of the breasts when touched, making clothing and bras uncomfortable and troublesome.
Increasingly worse premenstrual syndrome
Reduced or non-existent sex drive or libido which may cause strains on relationships.
Chronic fatigue despite getting enough rest. It might not just be "old age" that has you feeling tired. This is a common yet treatable aspect of peri-menopause.
Irregular periods caused by hormonal fluctuations
Discomfort during sex often a result of vaginal dryness. Topical applications, lubricants as well as medication and hormone treatments are available. 
Accidental leaking of urine when sneezing, coughing or laughing
A feeling of having to urinate frequently
Mood swings ranging from irritability to loss of patience, frustration, anger, and sadness.
Difficulty falling or staying asleep, often the byproduct of other symptoms such as anxiety, night sweats and more.
​
Diagnosis Of Perimenopause
Before treatment can be considered, a proper diagnosis must first be established. Your doctor will take inventory of your medical history, age, and symptoms. Blood work will be performed to look at not only your hormone levels but also a battery of biomarkers tests evaluating your overall health and wellness picture.
​
Treatment Options For Perimenopause
Most people don't realize the vital role that hormones play with virtually every bodily process. That is until they aren't working correctly. Although perimenopause and menopause are part of the natural aging process, women experiencing symptoms no longer have to suffer in silence.
Hormone Replacement Therapy (HRT)
​
Spartan Medical Associates offers leading HRT therapy programs tailored to re-establish hormone balance and restore levels to optimal concentrations in order to relieve symptoms and help you look and feel your very best. 
Hormone replacement therapy is supported by scientific data that it is a safe and highly effective means to treat and improve perimenopause symptoms.
​
​Improve Overall Health And Well Being
In addition to medical treatment options, there are a number of things you can do on your own to take charge of your health and well-being, many of which have proven to reduce and improve symptoms associated with perimenopause.
Take control of your health by:
Exercising regularly
Meditating and relaxing
Stopping smoking
Reduce or stop drinking alcohol 
Get more sleep
Establish a healthy work-life balance
Stick to a schedule 
Lose weight
Cut out processed foods and excess sugar
Get enough calcium in your diet
Eat more fruits and veggies 
Evidence-based supplements
​
Don't Suffer In Silence – Get The Treatment You Deserve
At 
Spartan Medical Associates
 we've helped countless women in and around the Charlotte, North Carolina area manage, reduce and eliminate symptoms associated with perimenopause and menopause. Reach out to us today at 
(704) 469-5613
 to learn more and find out how we can help you do the same.
Take the Next Steps Toward Balance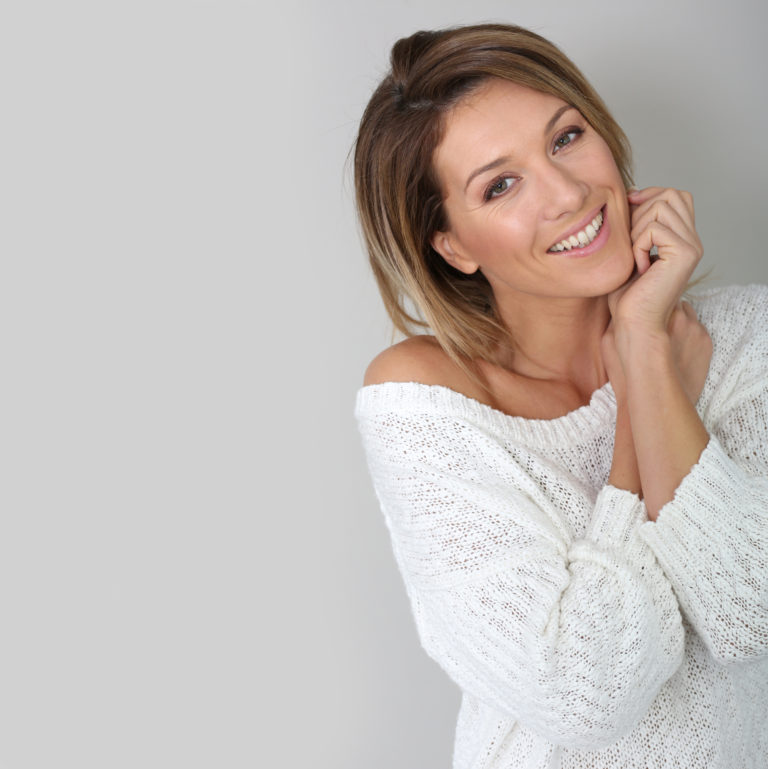 Women's Hormone Treatment
You deserve to know why you feel like your body has changed. Book a FREE consult to discuss your symptoms and possible treatments that are tailored to you.