Treatment And Relief For Charlotte, NC Women
Aging is a natural part of life. Yet for many Charlotte, NC women, the onset of menopause is often the first time in their lives they begin to "feel" old.
Although this phase of life can be emotionally traumatic, and physically challenging at times, know that the reversal of symptoms and restoration of your vibrant youthful energy is within reach.
At Spartan Medical Associates our team of dedicated caring and highly talented medical professionals can help you look and feel your very best. 
If you're experiencing mood swings, exhaustion, weight gain, hot flashes, trouble sleeping, night sweats, lack of sex drive or vaginal dryness, hormones (not you) could be to blame.
Hormone deficiency not only gives us troublesome symptoms but also predisposes to diseases of aging. Menopause and estrogen, progesterone and testosterone deficiency put us at risk for diseases such as osteoporosis, atherosclerotic cardiovascular disease, heart attack, stroke, degenerative joint disease, and dementia.
These and other signs and symptoms are your body's natural way of saying "hey something isn't right". Let us find out what is and help you get back to living your best life.
Menopause Symptoms
Every woman in Charlotte is unique, and as such, they may experience menopause symptoms ranging from virtually non-existent to having a serious negative impact on the quality of life.  Symptoms of peri-menopause may start as early as the late 30s and last 10 or more years before full menopause occurs.
Below we've outlined some of the most common symptoms our patients experience when going through menopause:
1. Hot Flashes
Hot flashes are a tell-tale sign of menopause and can be both uncomfortable as well as embarrassing. If hot flashes happen at night they are considered night sweats.
2. Insomnia
Chronic difficulty falling or staying asleep is a lesser-known, but very common issue caused by hormonal changes and imbalances. If you can't remember the last time you had a good night's rest, hormones may be the problem.
3. Weight Gain
Hormones play a critical role in weight management and metabolism, which is why it can feel almost impossible to lose weight during menopause.  Testosterone and thyroid hormones are also very important metabolic hormones essential to maintaining lean body mass.
4. Changes in Mood or Disposition
Hormones can subtly or dramatically cause a change in your mood, often not for the better. Hormones influence emotions, state of mind, and even feelings of anxiety and depression.
5. Chronic Fatigue 
Fatigue and a feeling of exhaustion despite getting enough hours in the sack can be an indication of a hormonal imbalance. Hormones can also negatively impact your quality of sleep and the ability to fall asleep.
6. Memory Loss and "Brain Fog"
A common symptom associated with menopause is memory loss, reduced recall capacity, inability to concentrate and a general "brain fog" or grogginess.
7. Reduced Sex Drive or Painful Sex
A healthy sex life is part of a fulfilled and satisfying life. If you notice that your desire and passion for sex has diminished or is virtually non-existent, it could be due to menopause and hormones.
Hormone Replacement Therapy For Women
As the name suggests, hormone replacement therapy, also known as HRT, replaces the hormones your body should be making in order to restore hormonal balance. In the case of menopause, HRT is utilized to reduce the symptoms associated with menopause and to restore energy, vibrancy and improve your overall quality of life.  This also improves our quality of life and extend our "health span", healthy years of our life span. Also, hormone optimization is essential to help prevent or delay the diseases of aging such as osteoporosis, atherosclerotic cardiovascular disease, heart attack, stroke, degenerative joint disease, and dementia.
Estrogen and/or Progesterone
Hormone therapy is provided via oral route, trans-dermal cream or in some cases injection therapy. HRT is very effective at controlling moderate to severe menopausal symptoms.
Unique Hormone Replacement For Menopause
Bio-identical hormones have the exact molecular structure as those produced naturally by your own body.
Customized treatment plans unique to you and your concerns and symptoms
A dedicated team of medical professionals specializing in hormone replacement therapy
Superior support and service
Benefits Of Hormone Replacement Therapy
The North American Menopause Society, The Endocrine Society, and the American Society for Reproductive Medicine all agree that for most healthy menopausal women experiencing troublesome symptoms, hormone replacement therapy can offer safe and effective relief. 
Facts About Hormone Therapy
Hormones receptors can be found in virtually all tissues of your body. When they become out of balance, it can impact a broad range of bodily functions.
Having a proper balance of hormones in your body can vastly improve overall health and well-being.
Hormone therapy when carefully monitored and customized for each patient generally results in few if any side effects.
Hormone therapy can work quickly and generally provides benefits for as long as you remain on treatment. 
Reach Out Today To Learn More
If you are a woman who is facing or in the midst of menopause and live in or near the Charlotte, North Carolina area, give
Spartan Medical Associates
 a call today at (704) 469-5613 to learn more about hormone replacement therapy and whether or not it might be a good fit for you.
Take the Next Steps Toward Balance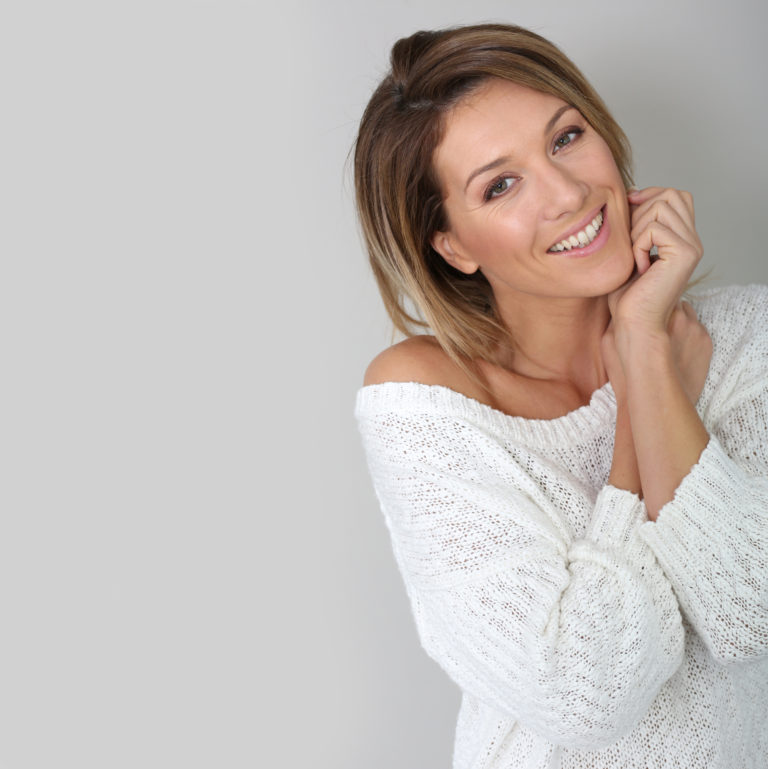 Women's Hormone Treatment
You deserve to know why you feel like your body has changed. Book a FREE consult to discuss your symptoms and possible treatments that are tailored to you.